We are 100% service oriented, committed to a close relationship with our customers by identifying the key stages throughout the lifecycle of our products.
Our more than 45 years of experience has allowed us to grow hand in hand with our customers, incorporating value-added services in all our business lines. Eurored is more than a supplier. We are a service company whose objective is to provide the best solutions for each client.
We manufacture pelagic nets, mid-bottom nets, bottom trawls, outrigger nets, etc., always at the forefront and developed hand in hand with our customers.
We also supply everything necessary for fishing activities: MORGÈRE trawl doors, COTESI nets, ropes, cables, lines, BRIDON cable, flotation, naval hardware, longline material, etc.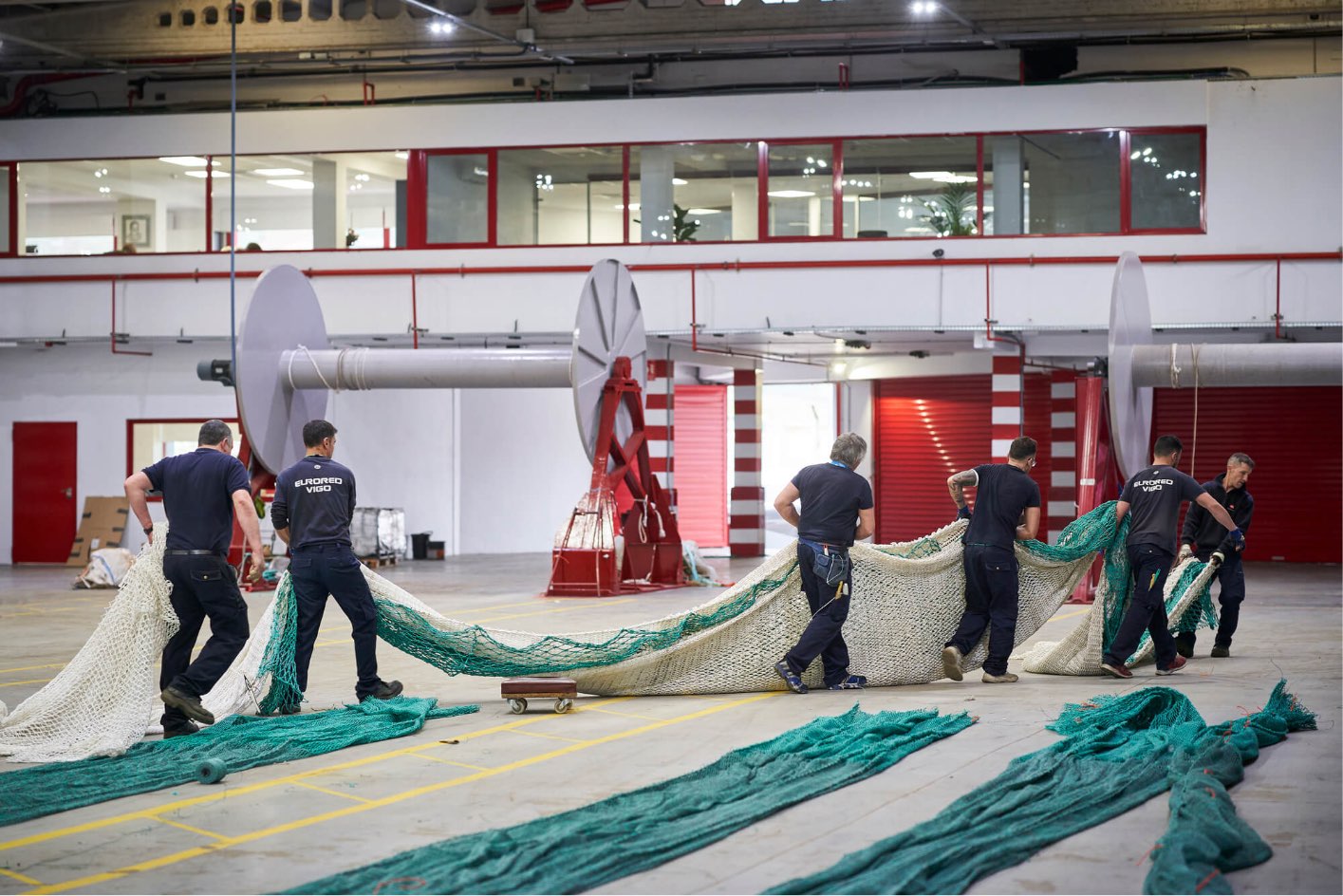 The technical quality of our tailor-made solutions covers the specific and detailed needs of our customers.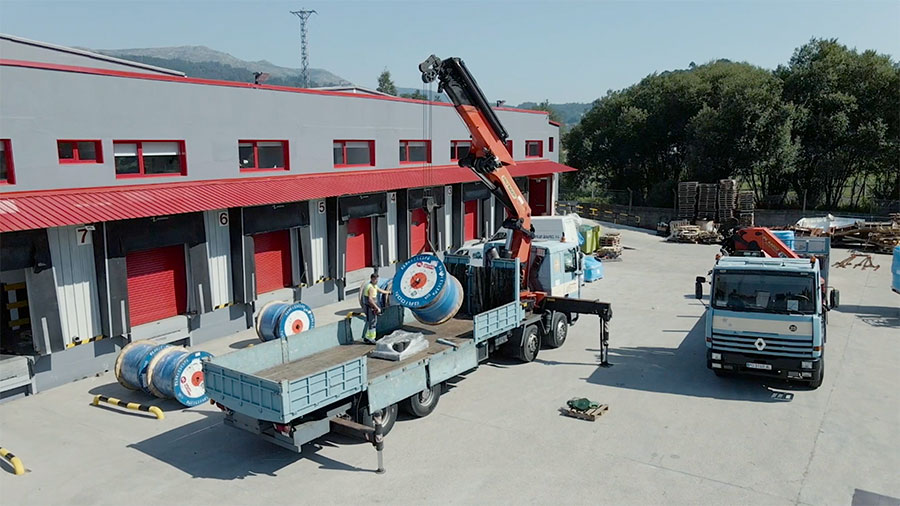 Security of supply and the quality of our products form a part of our corporate DNA. We have more than 14,500 m2 of warehouse space with all the necessary components to be able to offer and maintain a comprehensive, tailor-made solution to meet your needs. Our motto is: "The difficult we do immediately: the impossible takes a little longer".
Our team of professionals will advise you at all times to meet your specific needs. Tailor-made solutions ranging from the supply of materials, project development, plans and sketches, through to customised manufacturing.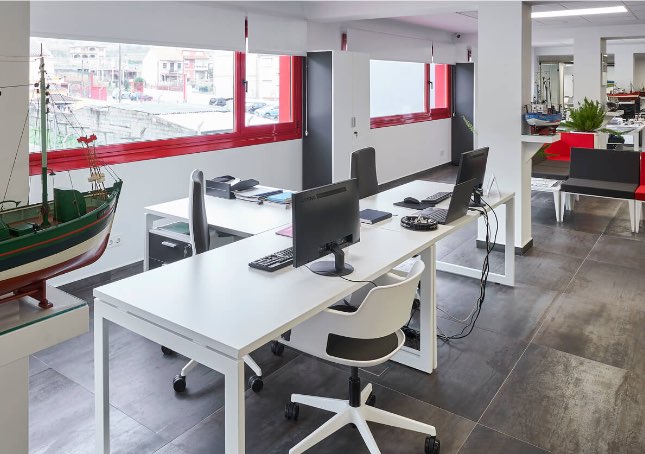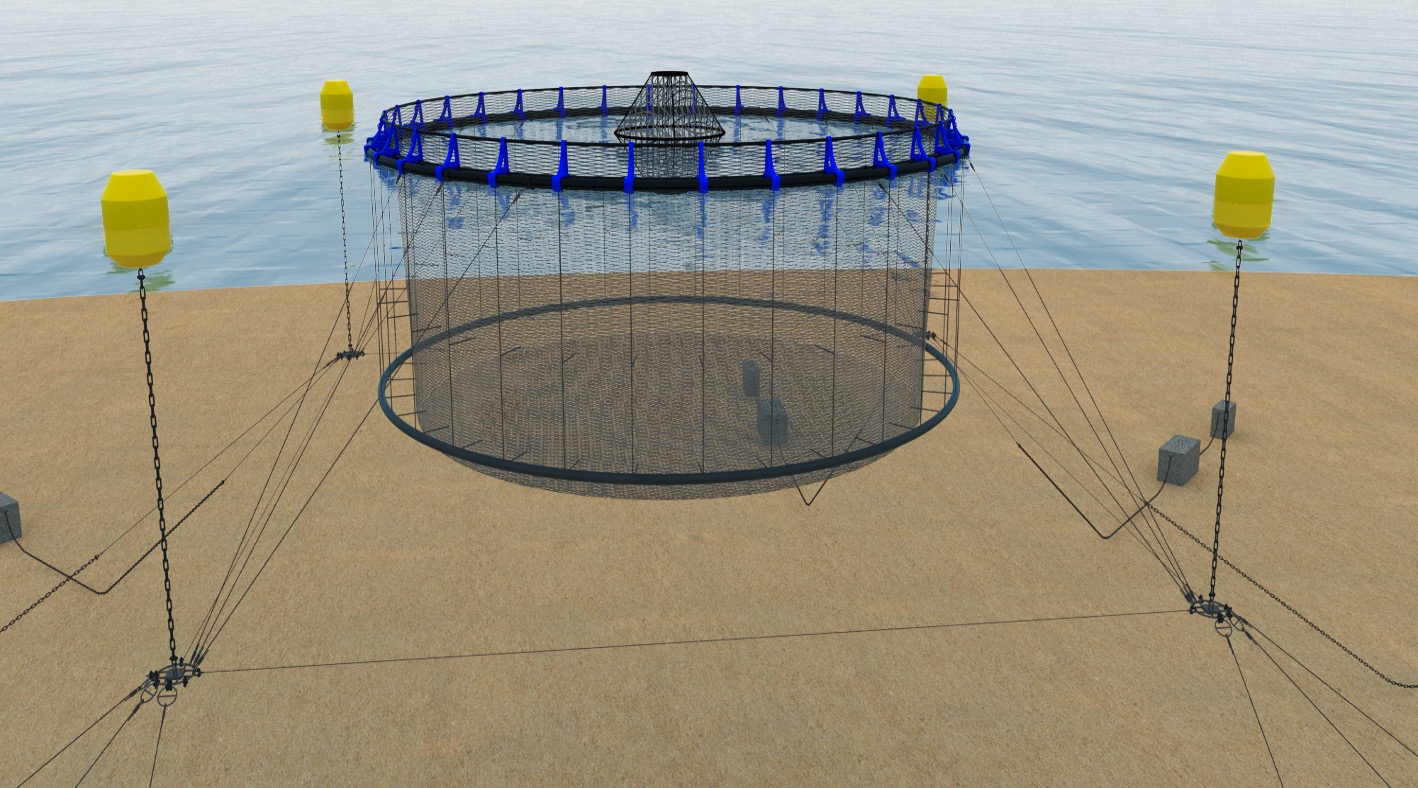 Our in-depth knowledge of the sector allows us to detect recurring needs that have not yet been solved and to develop efficient measures to address them. We continually invest in the development of technological parts that make your operations more efficient and safe.
Everything the fishing and aquaculture industry needs
Eurored offers a full range of specific solutions for professionals in the fishing, aquaculture and related industries.