WELLCOME
We are Grupo Eurored
Experts in fishing gear and aquaculture facilities.
A group of companies with more than 45 years of experience dedicated to the design and manufacture of fishing gear, as well as installations and integral aquaculture services.
We manufacture pelagic nets, mid-bottom nets, bottom trawls, outrigger nets, etc., always at the forefront and developed hand in hand with our customers.
We supply everything necessary for fishing, aquaculture and other related sectors: MORGÈRE trawl doors, COTESI nets, ropes, stays, BRIDON cable, flotation, marine hardware, longline material, structural cables, rigging, anchorages, marinas, etc.
Our aquaculture section is dedicated to the design, supply and commissioning of offshore installations of fish-farming and long-line systems.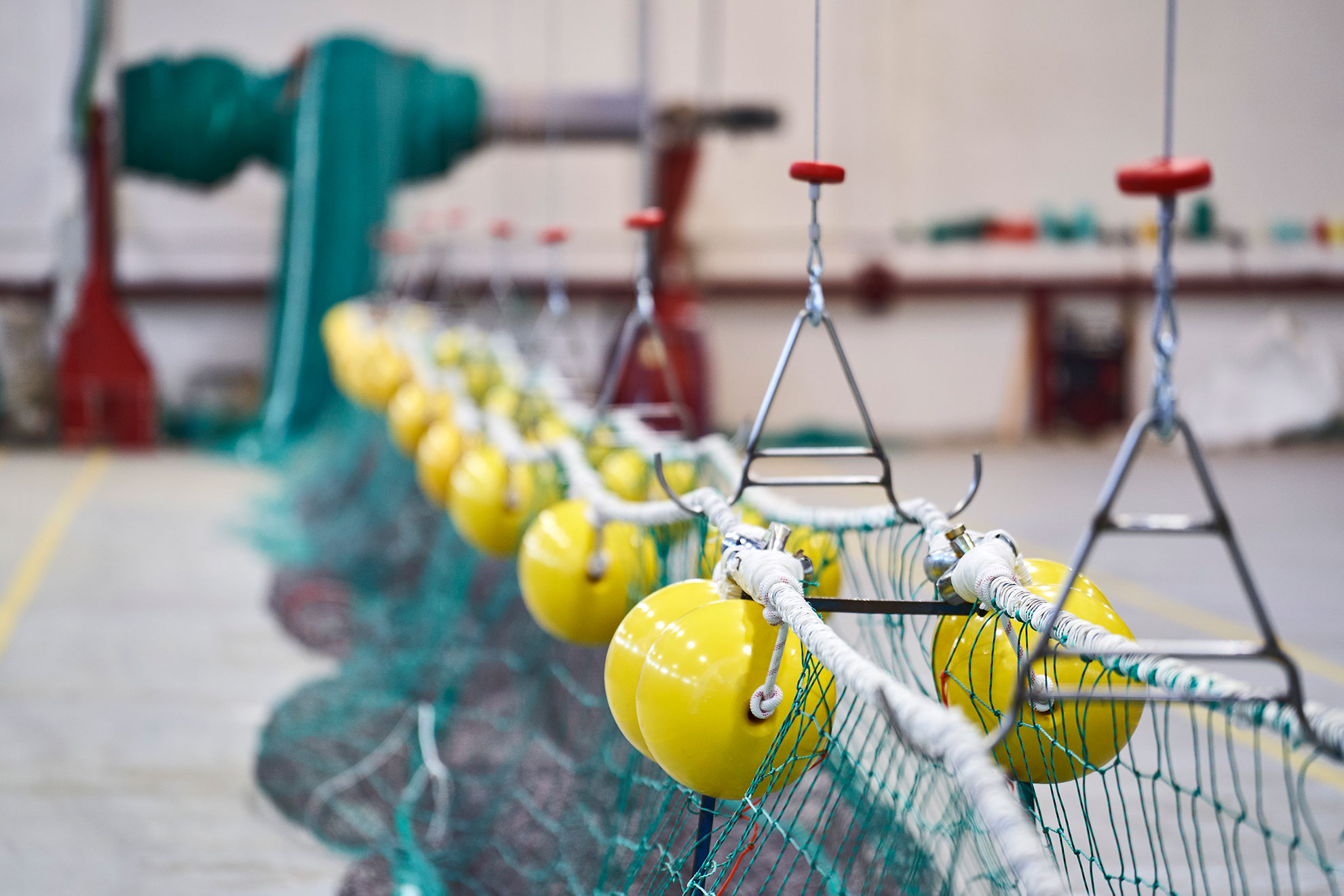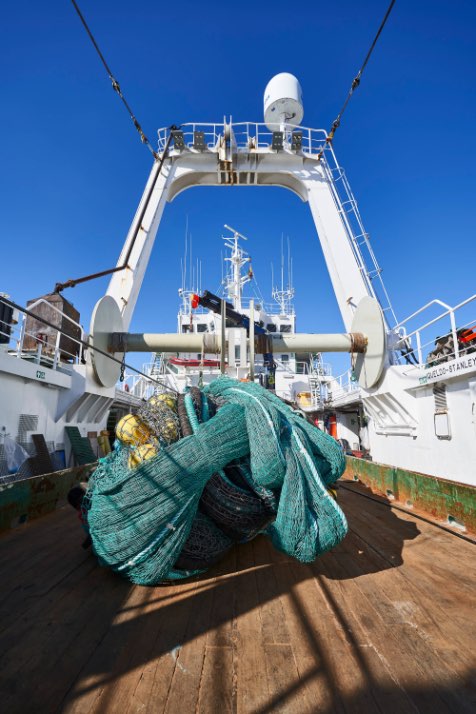 More than 45 years of experience in the fishing sector are our guarantee when it comes to advising on any technical aspect.
Expert netters and a specialised technical office accompany our clients in everything they need on deck to fish.
The main shipowners in the deep-sea trawling sector, as well as tuna vessels, longliners and small vessels, have placed their trust in us for years to supply, design and manufacture the materials, tackle and equipment they need.
Our product and service are a safe bet for our clients, who obtain the maximum guarantees.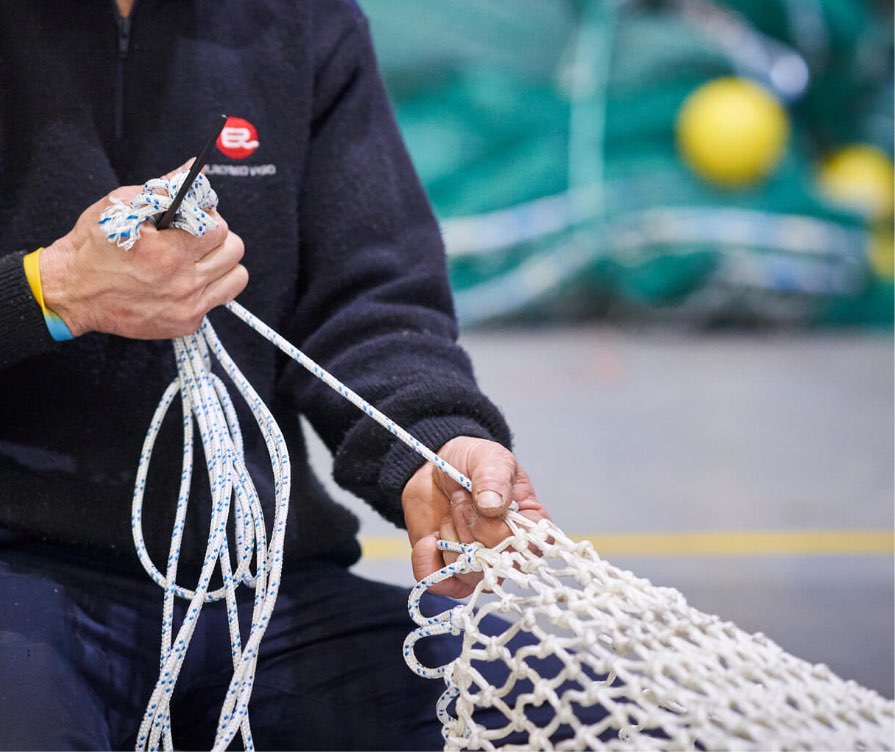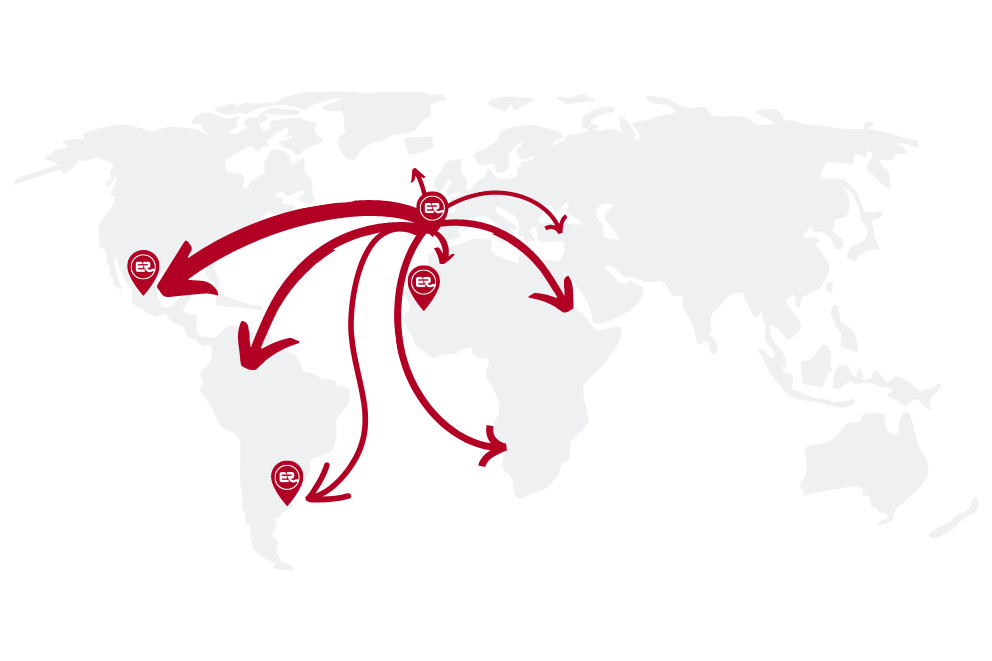 Recently, Grupo Eurored is undertaking important investments in infrastructure and staff to provide a comprehensive service to fishing and aquaculture internationally. Nearly 18,000 m2 of warehouses, production and offices, 8 unloading docks and more than 40 employees.

Today, Grupo Eurored is the most important company in southern Europe in its category, with a unique Production Center in terms of dimensions, technical staff and equipment, which allows us to make real the most ambitious projects.
We operate throughout the Galician coast and in various fishing grounds globally. Our projection for the future involves addressing new potential markets both in fishing, aquaculture and general supplies, betting on commercial divisions abroad such as Argentina, Mexico and Morocco.
Everything the fishing and aquaculture industry needs
Eurored offers a full range of specific solutions for professionals in the fishing, aquaculture and related industries.