GRUPO EURORED
Aquaculture
Technical advice and aquaculture material for marine farms
The Eurored Group is committed to innovation and technology, developing comprehensive solutions aimed at the aquaculture industry of a sustainable nature and based on the highest standards of safety and quality.
We are specialists in the development of turnkey projects, from the conceptualization and design phase, to its implementation and start-up, and also in everything related to its maintenance.
Eurored Aquaculture is a division with the ability to offer comprehensive technical solutions for Offshore facilities, working with certified products from the most prestigious brands, and with the most rigorous suppliers in terms of quality in the sector worldwide, such as Gunnebo Aquaculture and The Crosby Group, complying with all the aquaculture industry regulations, such as NS9145 and ISO 9001 certification from Det Norske Veritas (DNV).
We offer tailor-made solutions for the design and development of OffShore facilities, focused on the implementation of Long Line and Fish Farming production systems. We have a technical office made up of experts in the sector who advise and provide support to the client in all project's phases, analyzing all the elements of the installation, such as moorings, framework, cages, nets, beacons, etc... as well as their design, economic assessment, management of subsidies and grants for the execution of aquaculture operations and development of R&D projects. In addition, all assembly and manufacturing procedures go through our own exhaustive quality controls in order to offer maximum safety.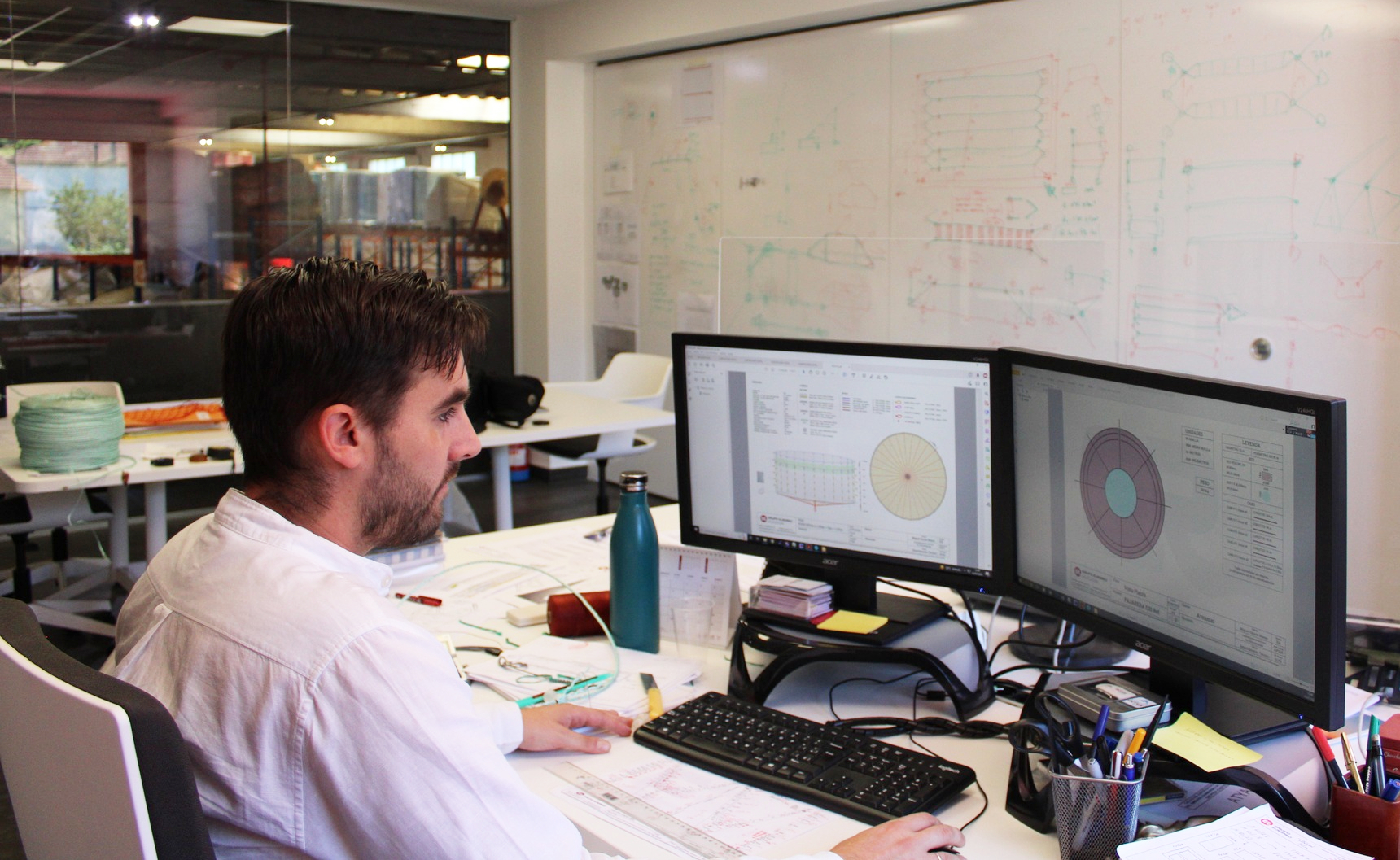 We design and develop projects in collaboration with our clients, accompanying them in all stages of the process.
Our aim is to continue working to consolidate the growth and implementation of aquaculture as a cutting-edge technological industry. At Grupo Eurored we specialize in providing everything necessary for the design, equipment and start-up of aquaculture facilities. As specialists in this field, we will advise you on the main qualities of each system and type of culture, as well as the most suitable elements and materials for its implementation, thanks to our high degree of experience, with quality products and services and innovative solutions.
We offer a wide range of marine cages and floating structures worldwide, designed by engineers and professionals with experience in the naval and fishing sectors. We take care of the design of nets adapting them to the farming system (sea bass, sea bream, salmon, tilapia, etc…) and the development of mooring systems with DNV certified materials and according to NS9415, such as the 852 mooring shackle, connecting links and grade 6 and grade 8 chains, as well as distribution elements such as mooring plates, anchors and reinforced mooring thimbles, which guarantee the safety of the installation.
We also manufacture mooring solutions made up of 8 and 12 cord ropes of various diameters and finishes, including dyneema ropes, incorporating loops and slings, with reinforced thimbles or Steel galvanized thimbles, etc., as well as anchoring systems using bolts, danforth anchors or stingray anchors and concrete blocks, among others.
We are a production center with our own netting factory where we manufacture the highest quality nylon nets, HDPE nets and UHMWPE nets, including antifouling nets, bird protection nets and culture nets for round cages and square or rectangular cages. All our material is designed for high performance, durability and leak prevention. We also offer brackets for the construction of plastic cages, both circular and square, designed to respond to the most severe conditions. All structures are manufactured using controlled industrial processes to comply with the strictest safety regulations.
We have the team, the knowledge and the vision of the entire value chain to turn your project into a success, a future guarantee for its good development.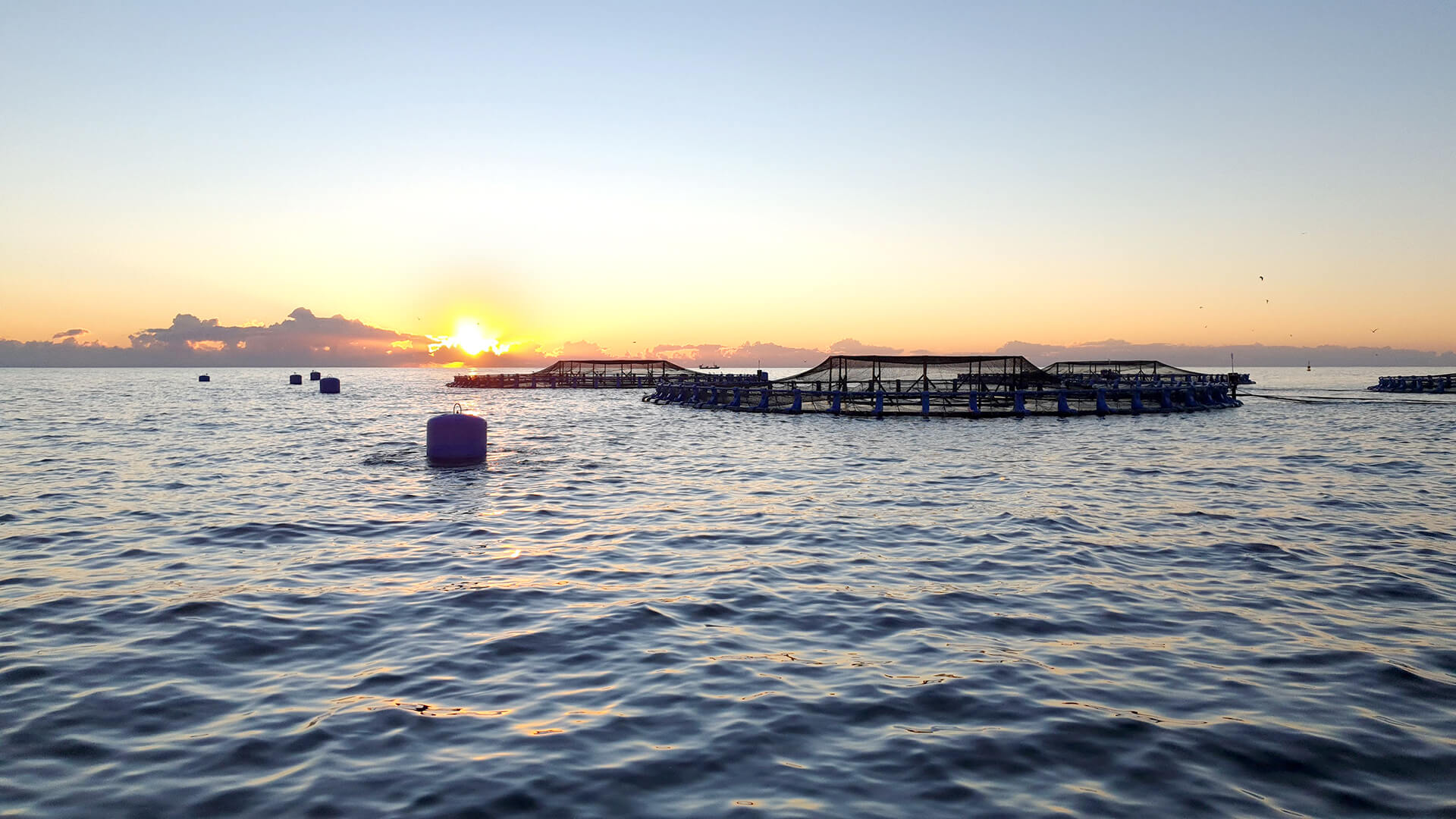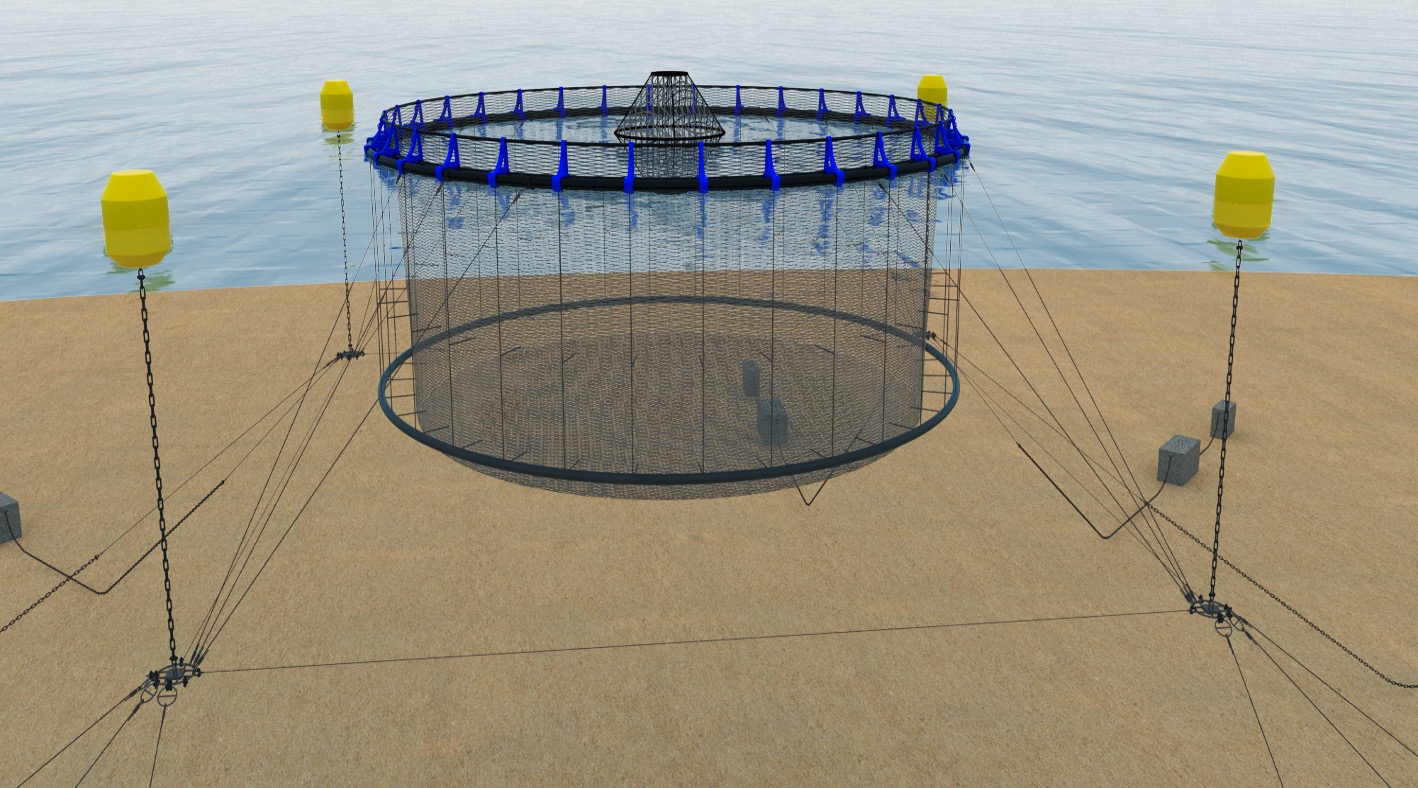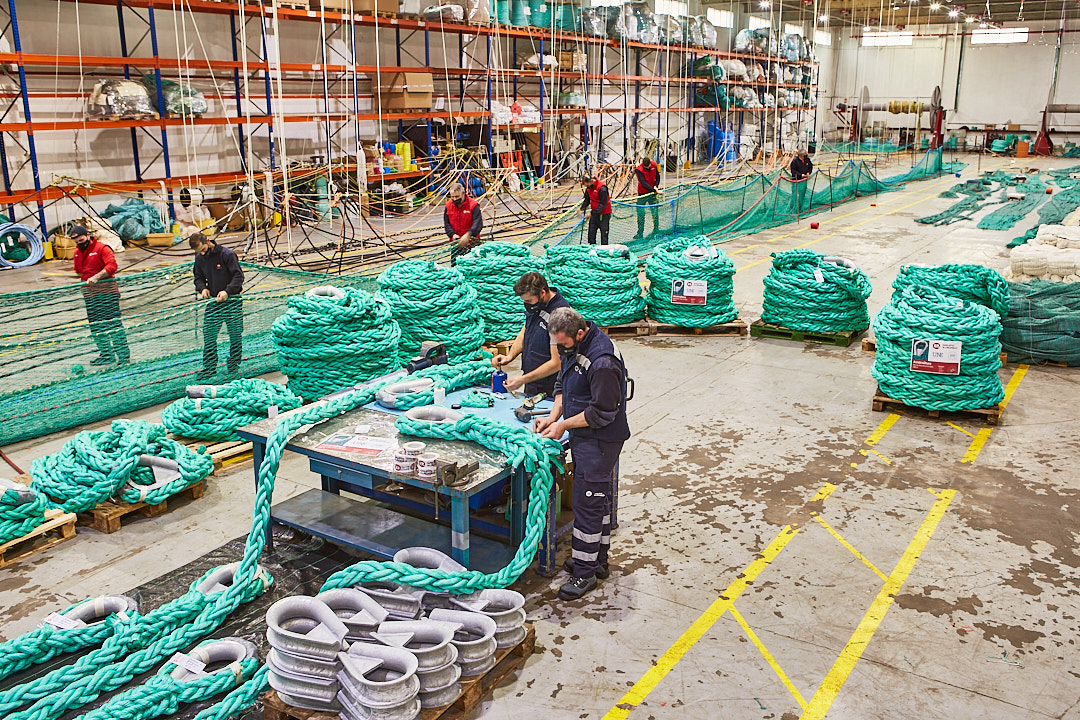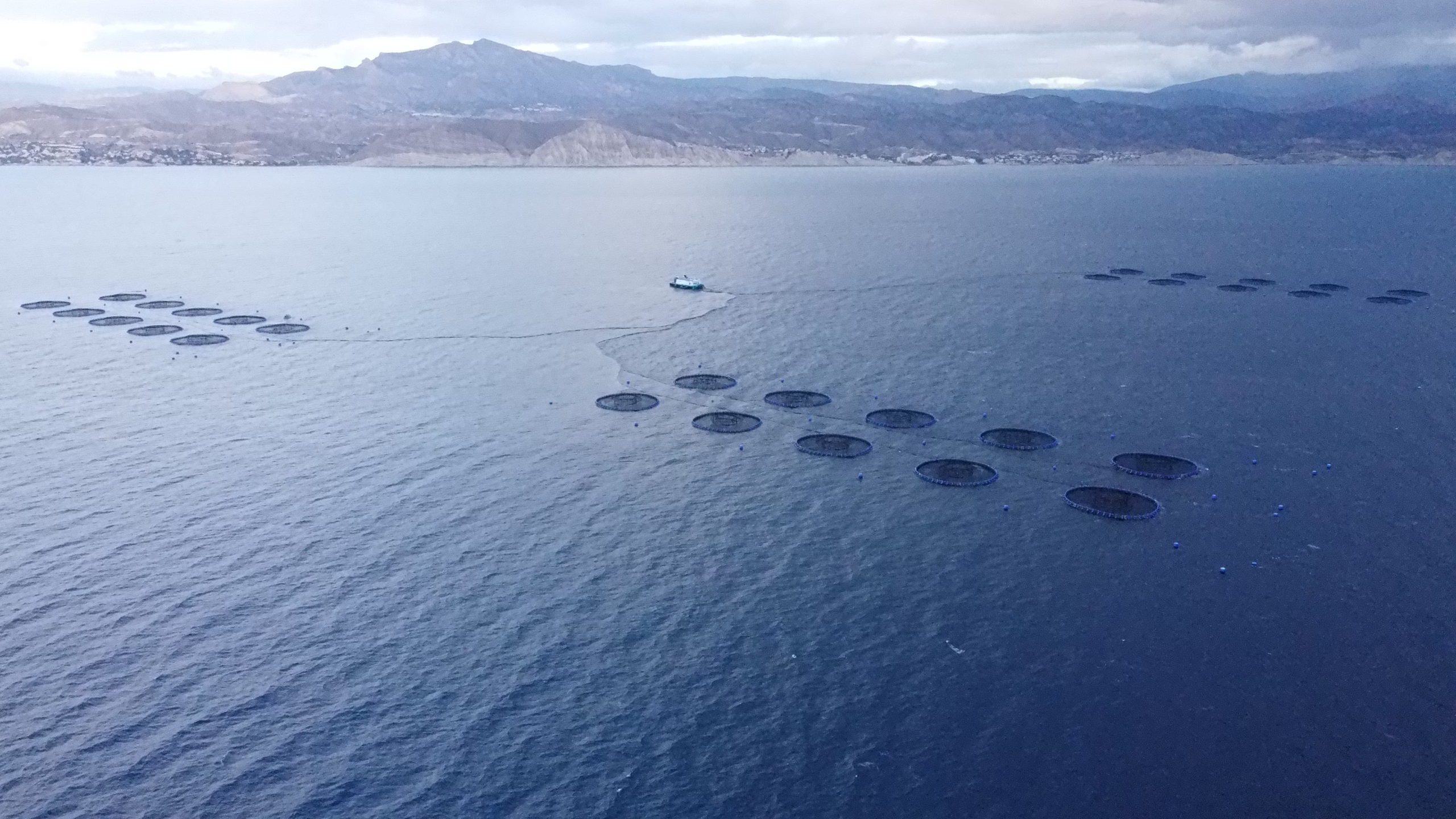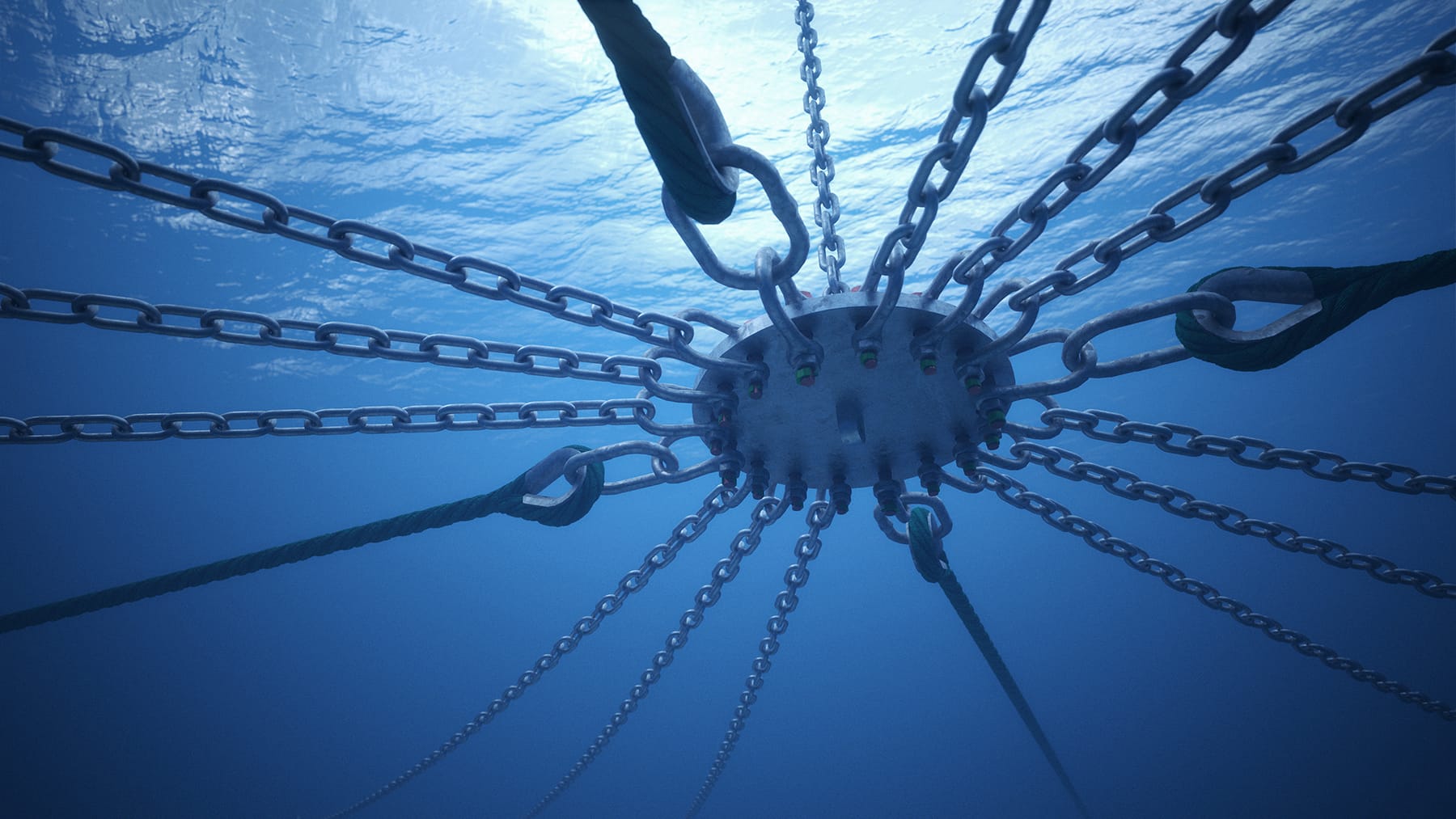 We design and install cutting-edge solutions for suspended Long line systems, aimed at sustainable and safe aquaculture
Grupo Eurored has the most advanced long line farming systems for capturing and growing oysters, mussels, algae, clams, scallops, etc. both in inland waters and in the open sea, offering suitable solutions for the different stages of the production system. As specialists in this field, we will advise you on the main qualities of each system and type of culture, as well as the most suitable materials for its implementation
We design customized Longline systems to cover the three phases of cultivation: catchment, fattening and production, with suspended or submerged production lines to obtain the best possible performance. Suspension buoys and anchoring and mooring systems guarantee the structure in extreme conditions
We supply curly production rope, braided rope and hairy twisted rope developed for capturing mussel breeding and fattening, as well as netting and mesh for mussel farming using the Longline system or suspended in rafts.
We also offer specific supplies for oyster farming by means of ring lanterns, basket lanterns or plate lanterns, which allow production to be arranged on several levels. We put at your disposal tubular meshes and extruded meshes of different sizes and collectors for oyster spat, as well as suitable solutions for other types of bivalve farming, algae and shellfish farming.
As manufacturers, at Grupo Eurored we carry out tailor-made work based on the needs of each client, customizing colors and sizes adapted to the specifications required for their Longline cultivation system.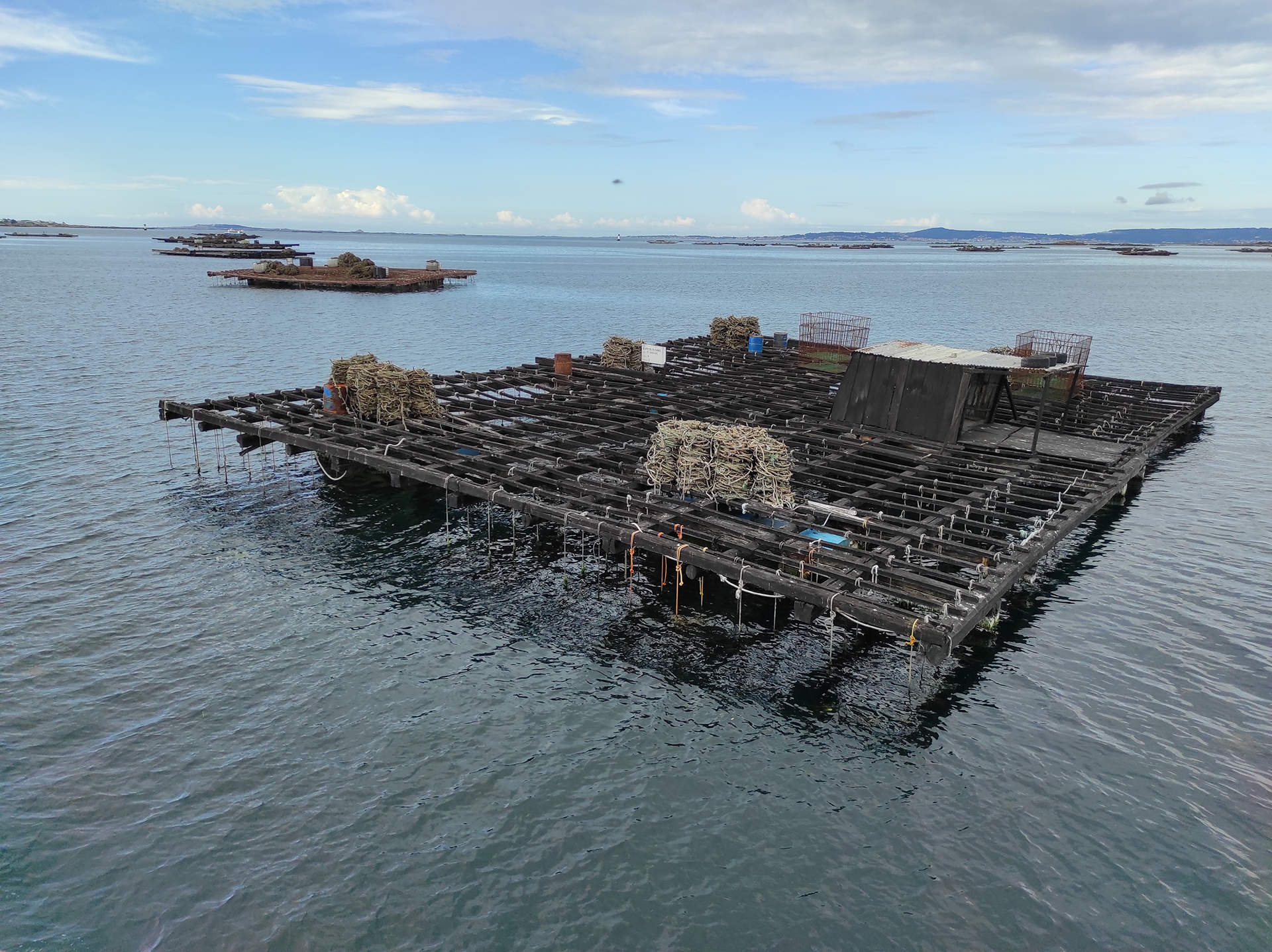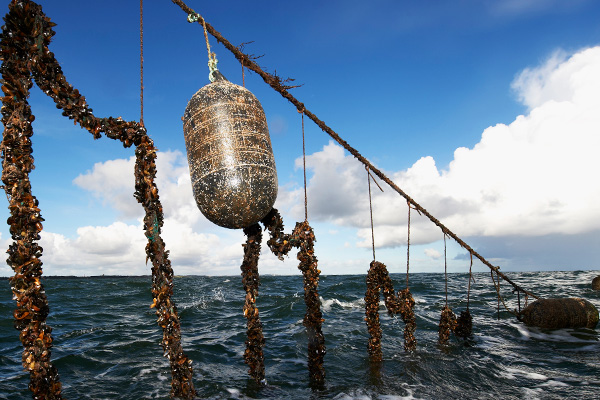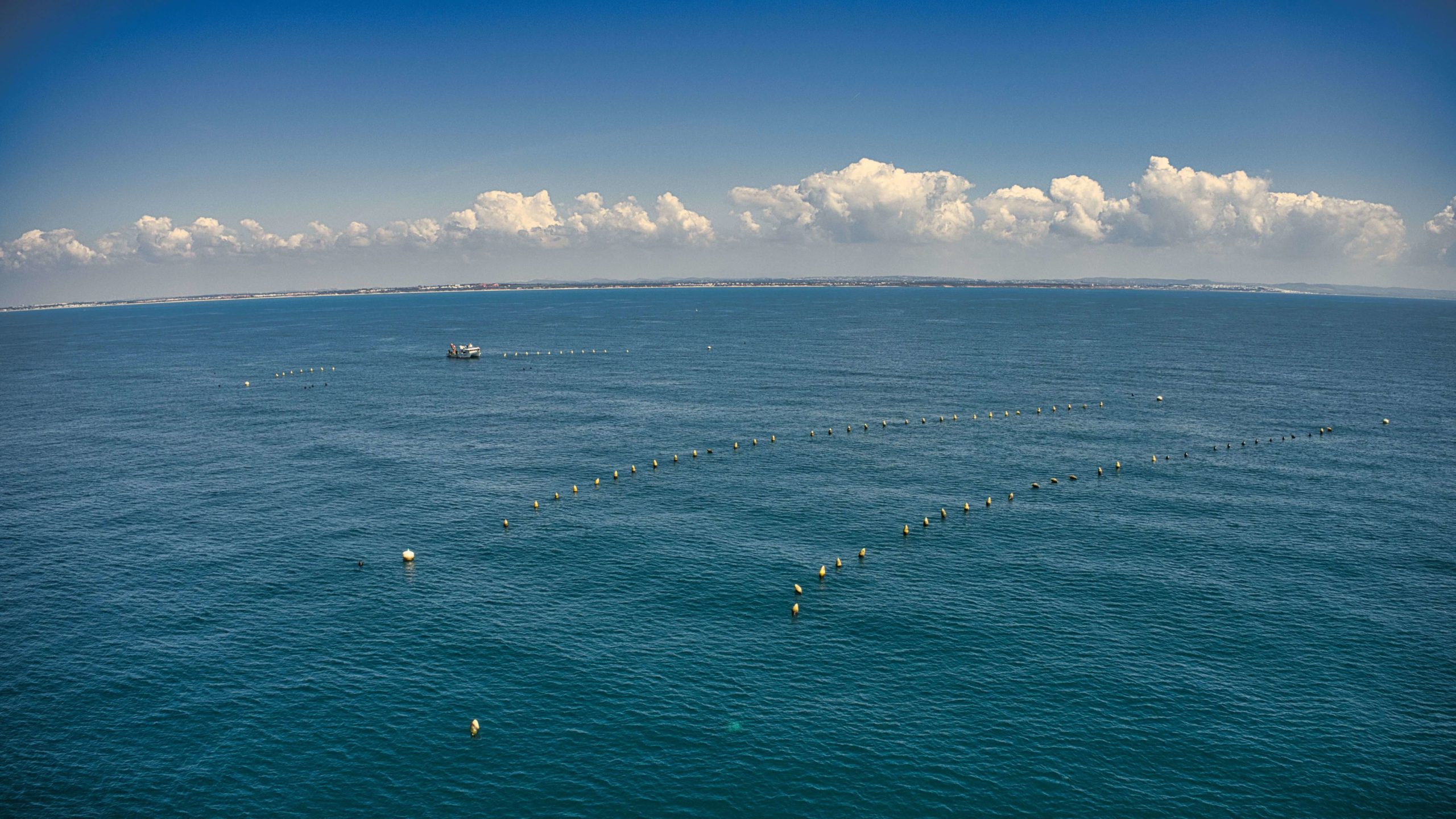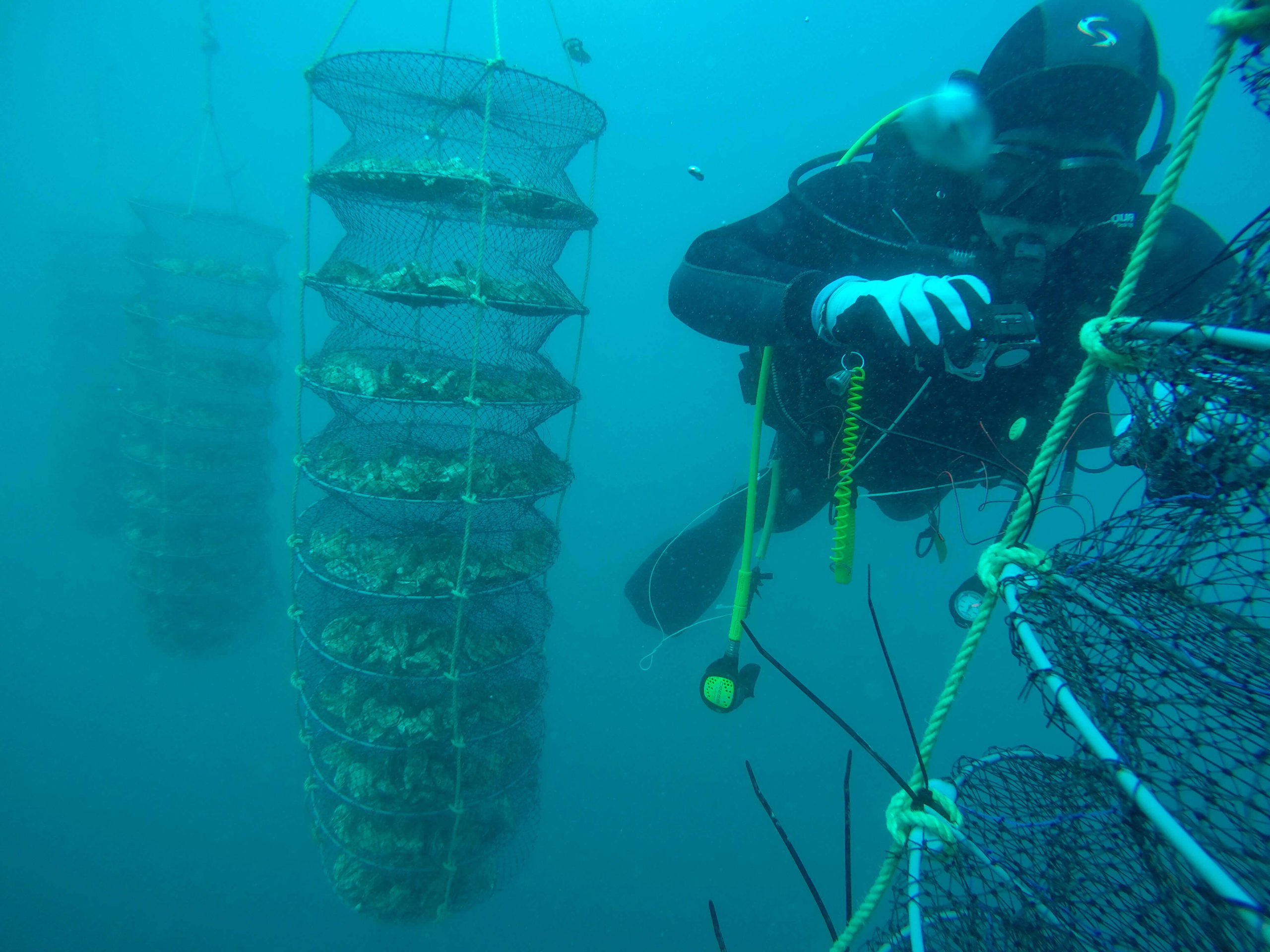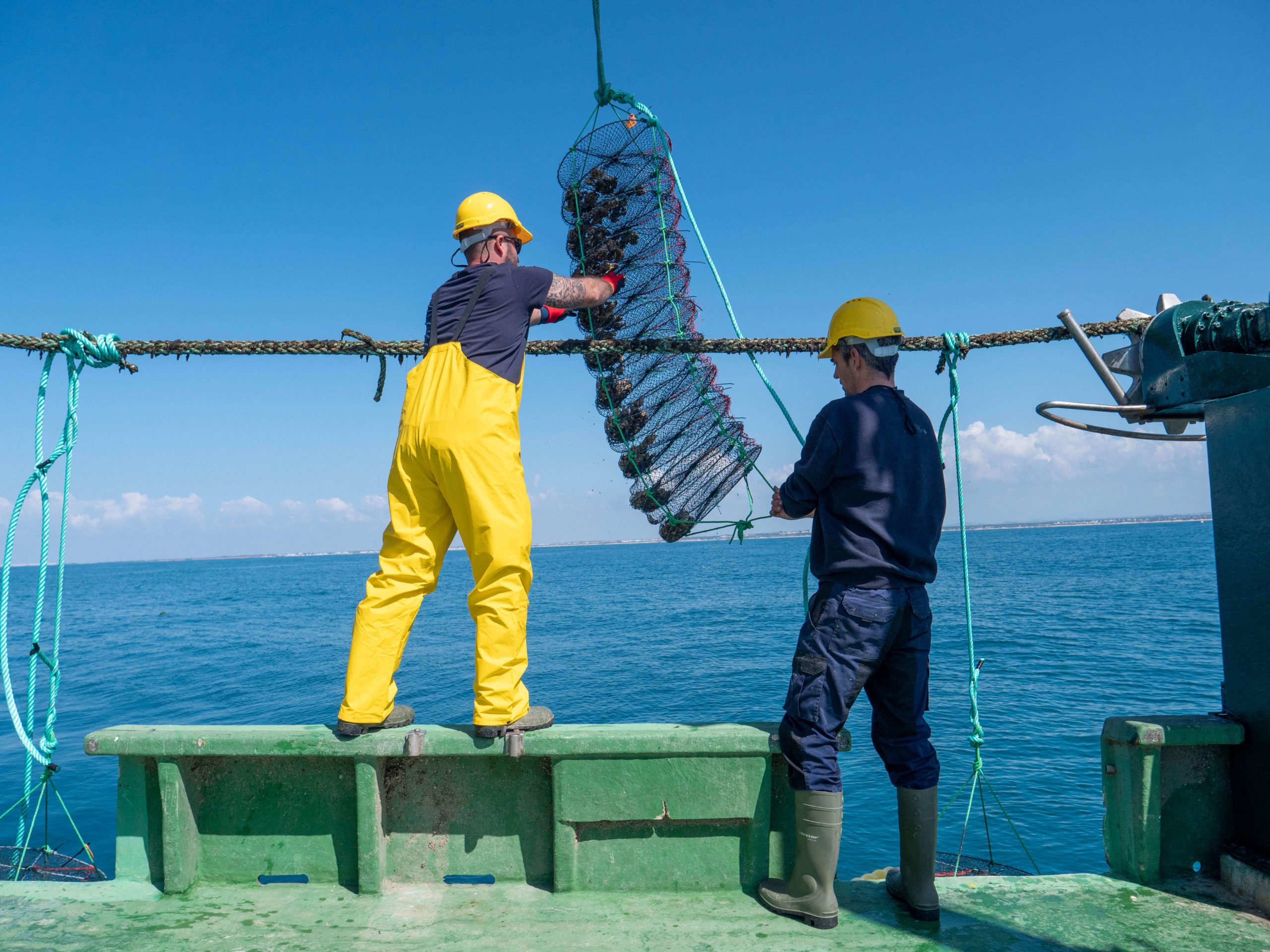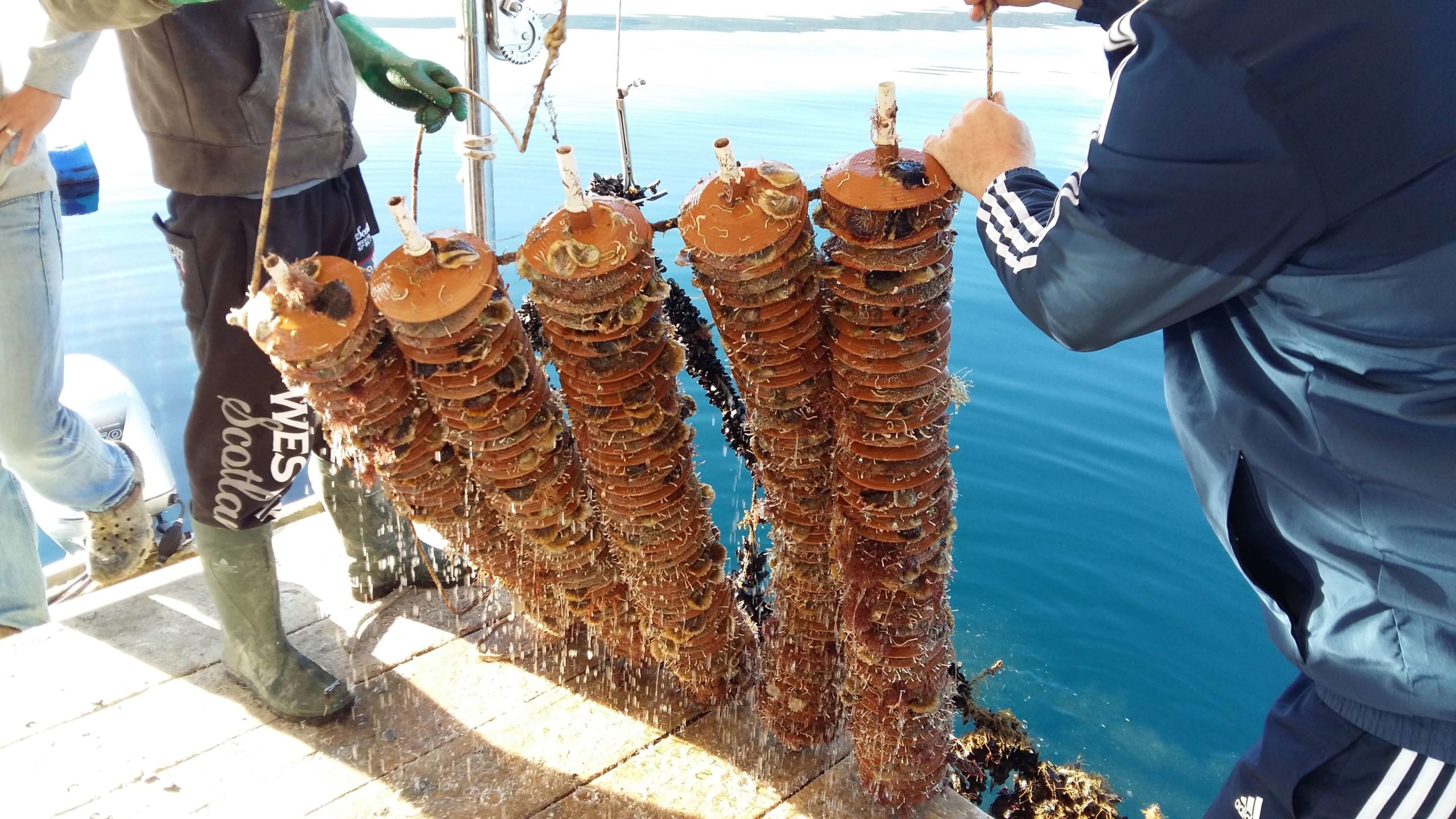 We design recirculation and purification plants in open or closed circuits for aquaculture projects.

Our technical team will define the production needs of your project in order to presenting you the cutting-edge solutions that best suit your needs for optimal fish farming.
We have a wide variety of ponds, tanks and pumping systems for cultivation in open or semi-open circuits, as well as recirculation systems using super silent pumps incorporating the air diffuser and filter.
We also have vertical tanks, perfect for the control of the first specimens in laboratories and for toxicology studies. Composed of containers of various types and sizes, this system is suitable for larger fish species or to control higher concentrations of density in the culture. They are very easy to install, as there are several models that can be coupled according to the needs of the laboratory.
Additionally, we install monitoring systems for the control of the fish farming through sensors, probes and cameras, dosing equipment, feeding robots and all the necessary equipment so that your RAS system is 100% automated.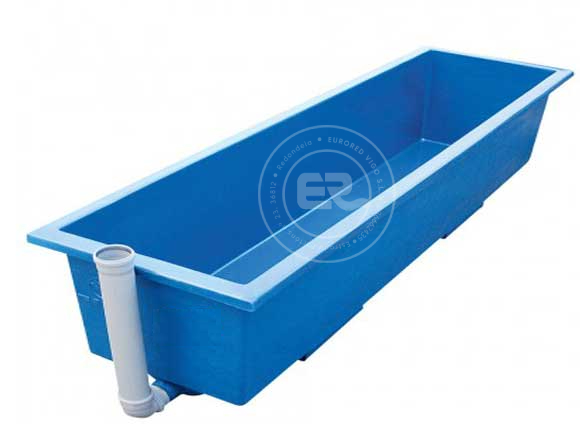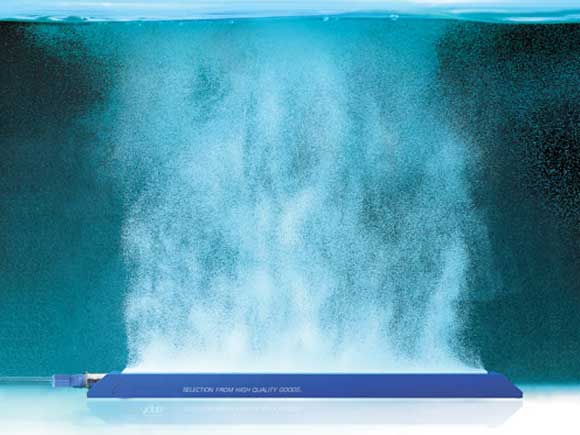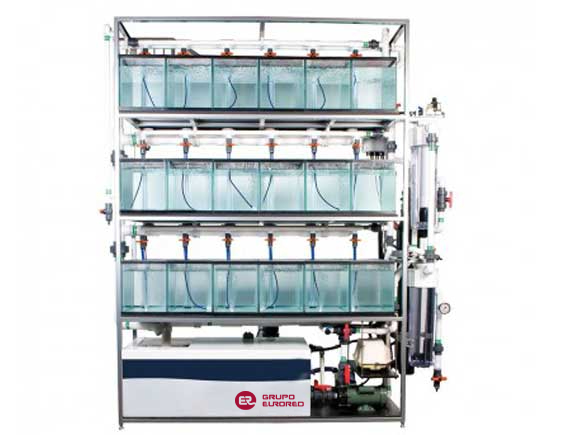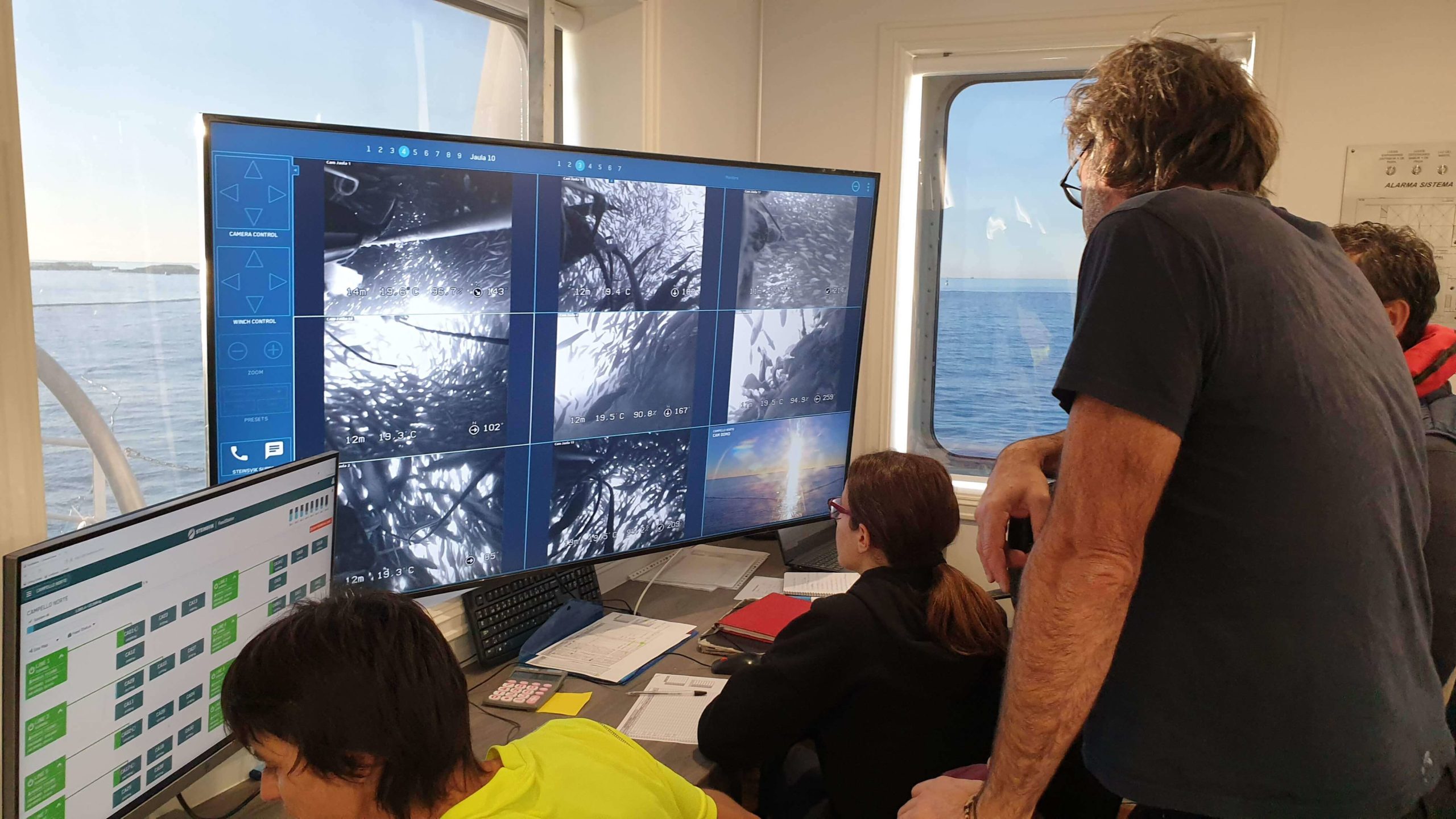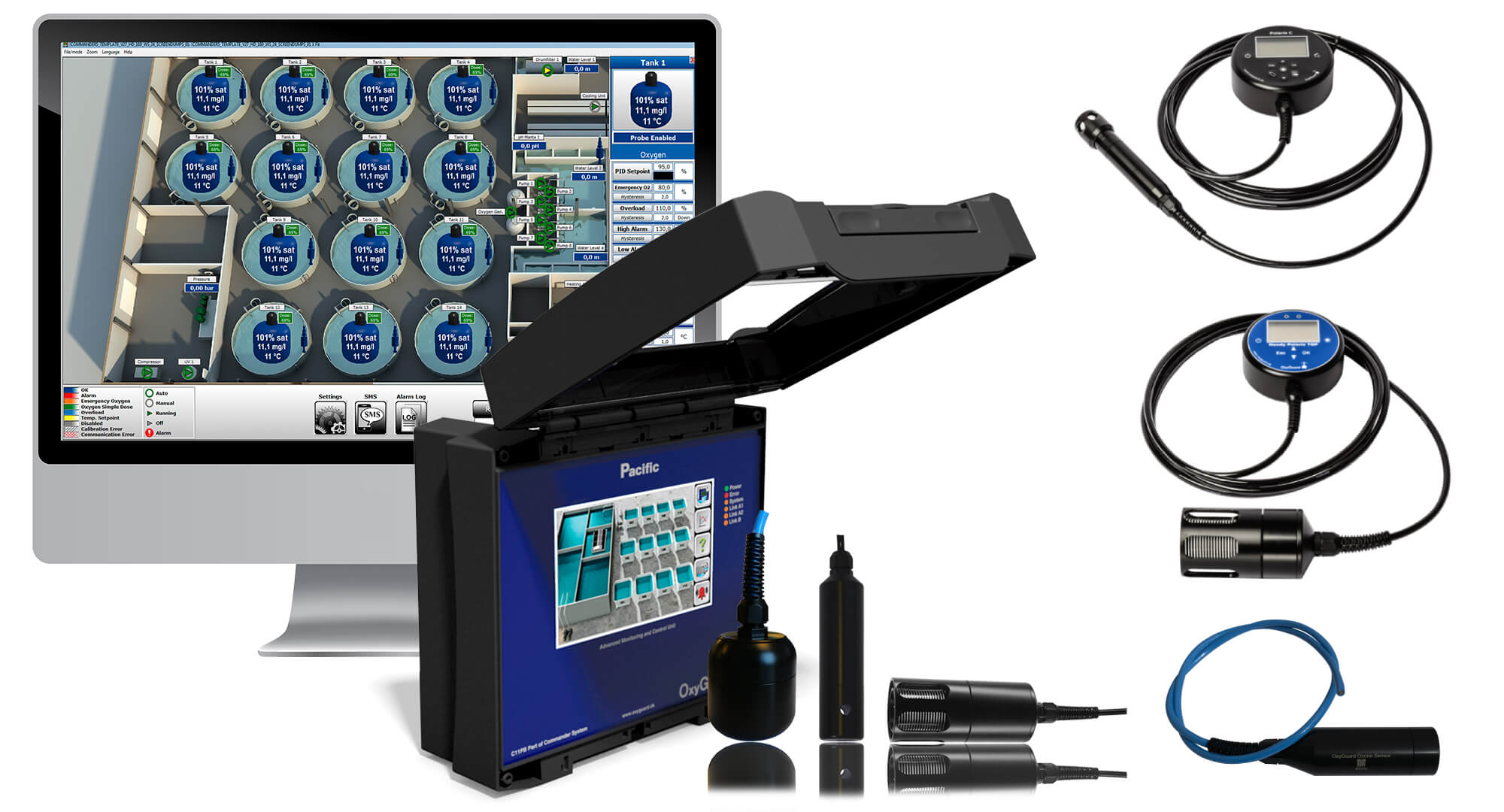 We provide sustainable solutions for aquaculture fattening in hatcheries or on the sandy bottom of oyster, clam and other bivalve seeds.

We support sustainable local aquaculture through the design of collectors, anti-predator protection nets, stake farming, rhombic meshes and square meshes of different sizes for the preparation of pots and culture tables, among other cutting-edge solutions for algaculture, mussel farming, oyster farming and other bivalves.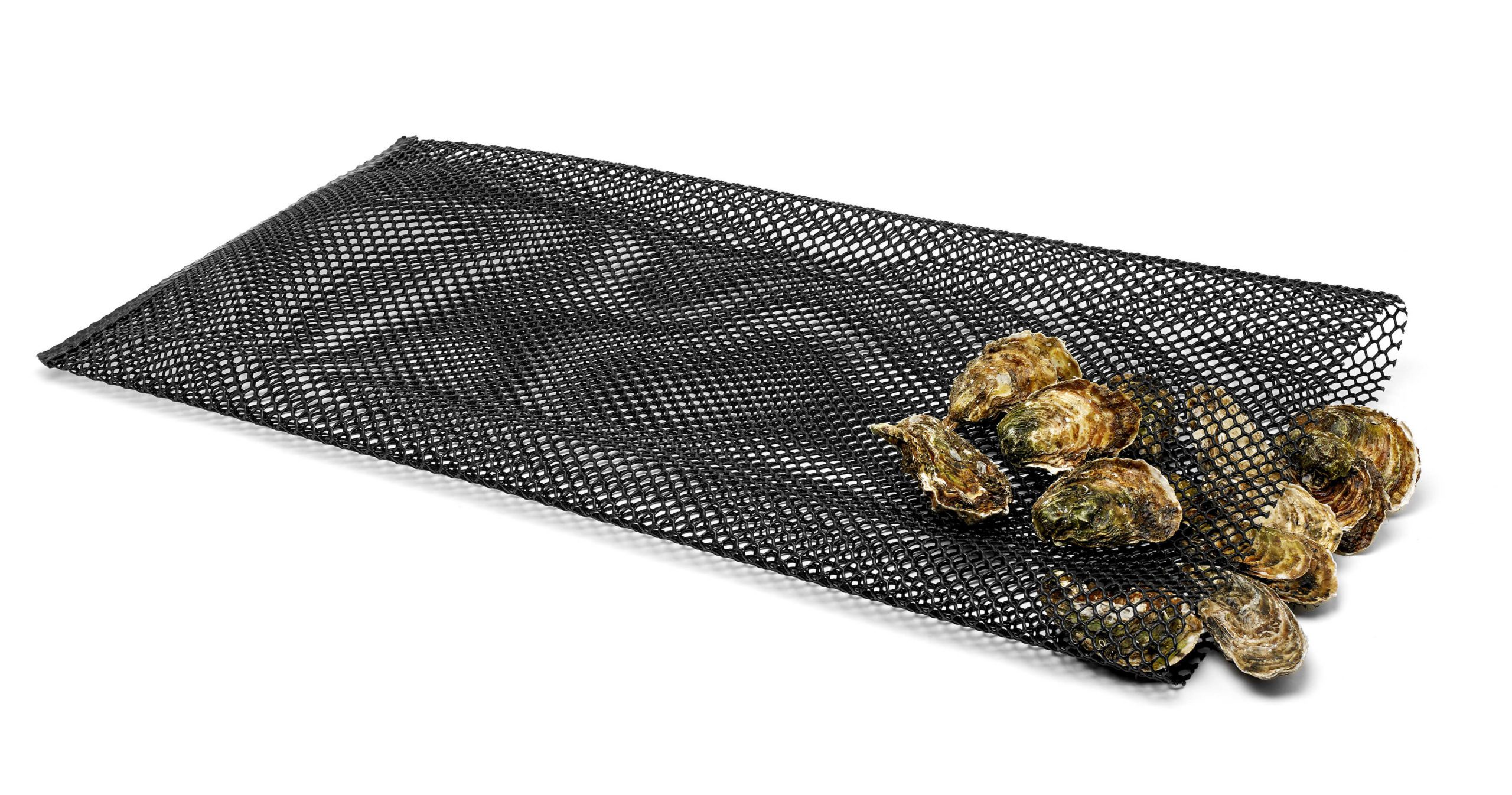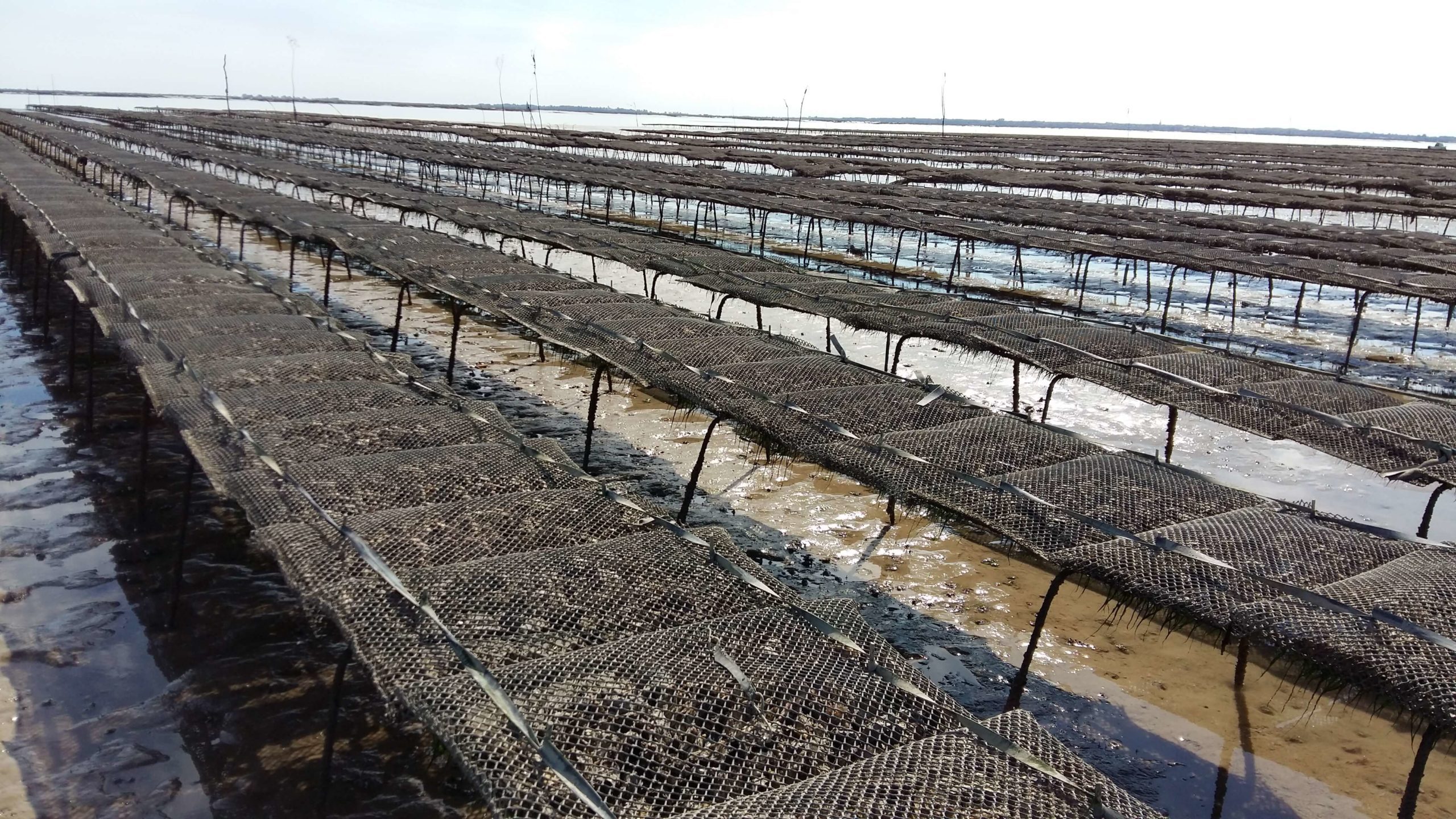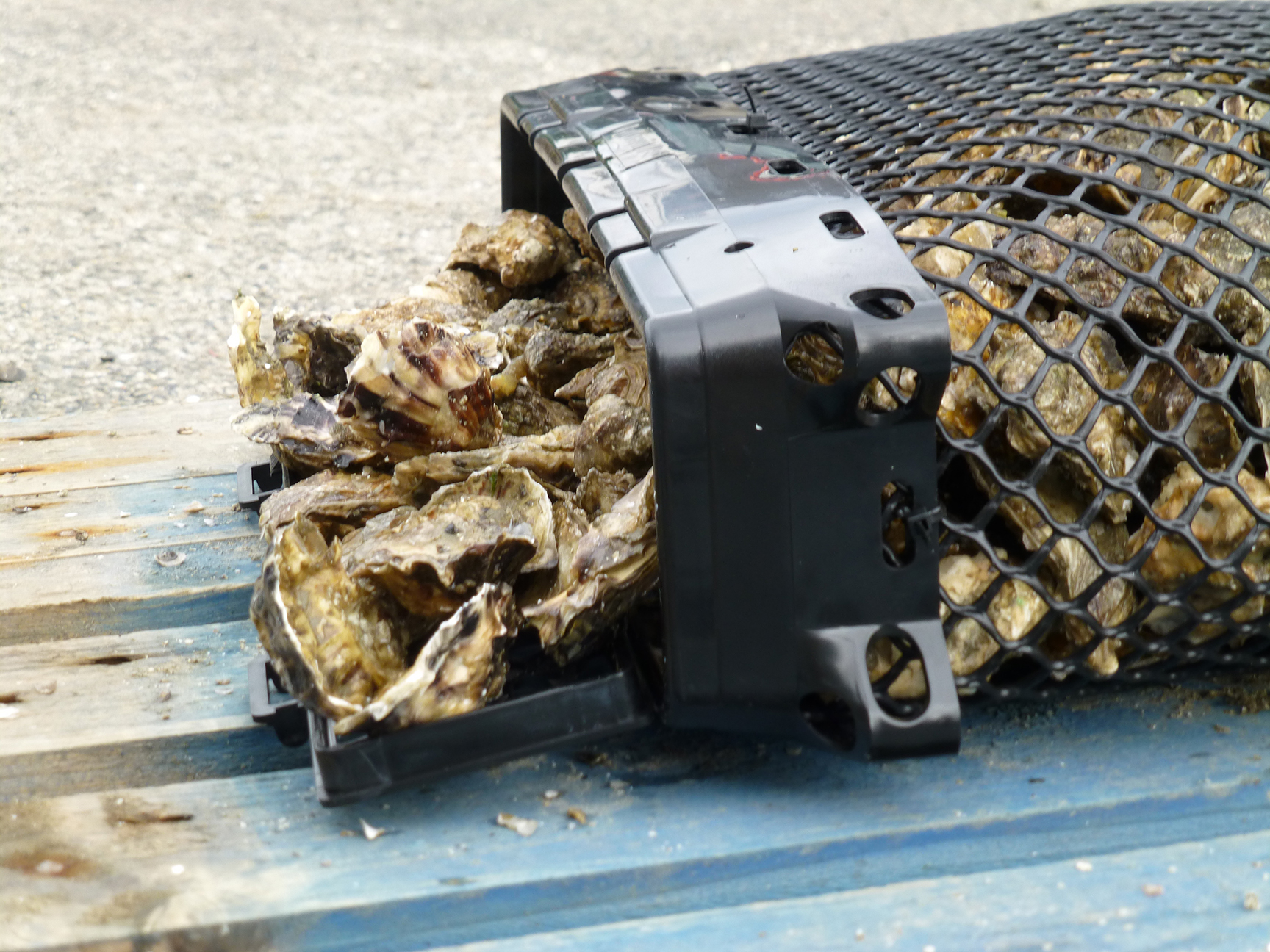 The technical quality of our tailor-made solutions covers the specific and detailed needs of our customers. 
Cages, nets and moorings
Tailor-made solutions for any location and system. Plastic cages, metal cages, nets, anchoring and mooring...
Feeding systems
We offer tailor-made solutions adapted to any climate and size. We consider everything from logistics, storage and feeding.
Mooring, flotation and anchoring systems
Mooring lines with certified components to guarantee the safety of offshore aquaculture facilities
Cameras, sensors and lights
Control and analysis of information is essential to ensure a healthy environment for fish. Solutions for measuring, transmitting and monitoring data.
Flotation systems
We have a wide range of flotation solutions, such as conical bottom buoys, pull buoys, suspended culture buoys, etc. Consult our offer.
Software
Modern aquaculture requires the latest technological advances to guarantee a rigorous and reliable management and control. Eurored offers you integral solutions for your business.
Marine engineering
Our engineers put their extensive experience and knowledge at your disposal for the development of aquaculture projects; cost-effective and safe solutions regardless of the location.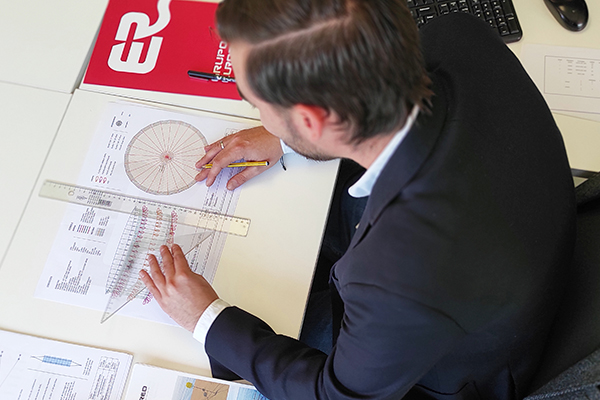 Technical office
We are specialists in the development of turnkey projects, from the conceptualization or design phase, to its implementation and start-up. Technical advice made up of experts in the sector.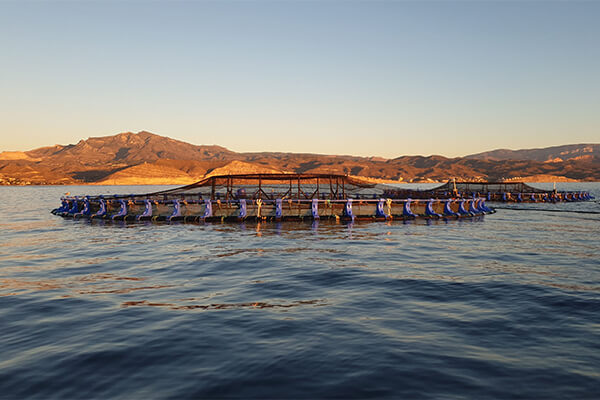 Fishfarming
Design, equipment, machinery and start-up of fish farming aquaculture, whatever their production system: cages, anti birds nets, mooring solutions, trailer, etc...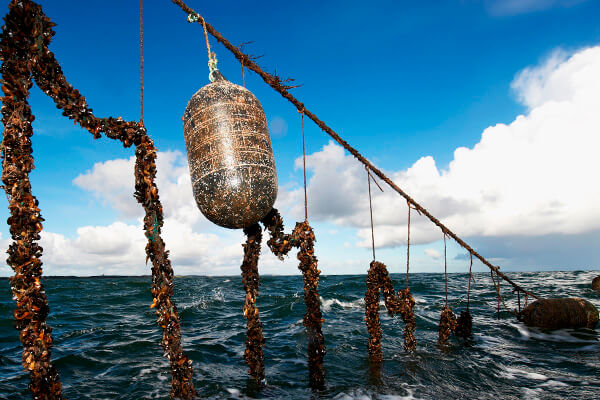 Longline
We design and install cutting-edge solutions for Long line suspended farming, aimed at sustainable and safe aquaculture: farming ropes for mussels and oyster culture, lanterns, meshes, flotation solutions, etc…
Aquaculture Supplies
We equip any type of installation thanks to our permanent stock with a wide variety of references: mooring and anchoring elements, ropes, lines, buoys, chain, shackles, thimbles, etc...
Everything the fishing and aquaculture industry needs
Eurored offers a full range of specific solutions for professionals in the fishing, aquaculture and related industries.